A STATA assignment might be difficult to complete, especially for students who are unfamiliar with statistical analysis or have no prior knowledge of the program. But if you have the correct tools and support, you can complete your STATA assignment and get great results. The top 10 resources for completing your STATA assignment successfully will be covered in this blog. The official STATA documentation, online discussion forums, tutorials, STATA blogs and websites, STATA books, STATA YouTube channels, university resource centers, online statistic assignment assistance services, STATA software upgrades and add-ons, peer collaboration and study groups are just a few of the resources available. Whether it be thorough explanations and examples from official documentation, professional guidance from online forums, step-by-step tutorials and interactive courses, or individualized support from assignment help services, each resource has its own special advantages. By using these materials, you can increase your knowledge of STATA, develop your data analysis abilities, and guarantee the caliber of your submissions. These resources will give you the skills and knowledge you need to flourish in your STATA assignments, whether you need assistance with data administration, statistical analysis methods, or STATA programming.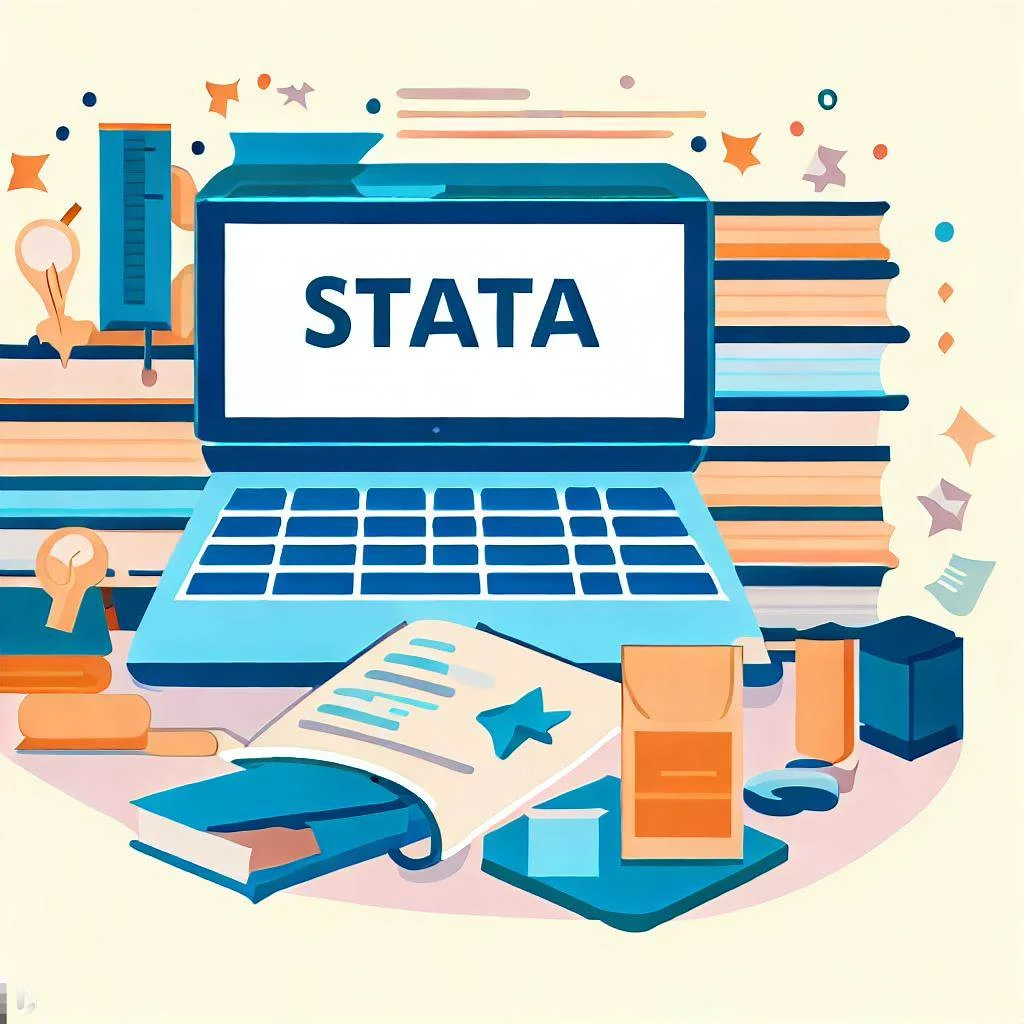 Official STATA Documentation:
The official STATA documentation is a crucial tool for comprehending the capabilities and features of the program. It is a great place to start for your STATA assignment because it provides thorough explanations, examples, and command references. Numerous areas, such as data administration, statistical analysis, graphics, and programming are covered in the documentation. It ensures that you have a thorough understanding of how to use each STATA command, syntax, and option by providing in-depth definitions of each. The manual also offers real-world examples to demonstrate how to use different commands and methods. The official STATA documentation can give you the knowledge you need to effectively finish your assignment, whether you need assistance with data importing, data cleaning, regression analysis, or any other statistical method.
STATA Online Forums:
STATA Online Forums are active forums where users can ask questions, learn from other's experiences, and discuss STATA. These discussion boards, including the STATA Users Group (Statalist) and the STATA Forum, give students a venue to interact with knowledgeable STATA users and professionals. You can get helpful advice and solutions from the community by posing your queries or worries on these boards. You can review previous discussions in the forums to find solutions to problems you might be having or learn fresh advice for honing your STATA skills. Participating in STATA online forums not only aids in assignment completion but also promotes user collaboration and a sense of community. You can meet others who share your interests, build your network, and keep up with STATA's most recent advancements there.
Online Tutorials:
For students wishing to deepen their comprehension of STATA and successfully complete their assignments, online tutorials are an invaluable resource. These instructions are available in a variety of media, such as textual manuals, interactive courses, and video tutorials. Numerous STATA tutorials are available on websites like DataCamp, YouTube, and LinkedIn Learning that are geared towards various subject areas and ability levels. Step-by-step instructions for using STATA for data analysis, hypothesis testing, regression models, and other tasks are provided in video tutorials. Interactive courses provide an organized learning environment with tests and activities to solidify your understanding. Written instructions give thorough justifications and illustrations, enabling you to understand ideas at your own pace. You can learn how to use the STATA interface from online tutorials, and they also give you insights into best practices, tactics, and tips. Utilizing online lessons can help you develop the practical knowledge and self-assurance needed to successfully complete your STATA assignment.
STATA Blogs and Websites:
STATA blogs and websites are useful sources that provide a lot of knowledge, advice, and insights for finishing your STATA assignment. Comprehensive guides, tutorials, and case studies on a range of STATA topics are available on websites including UCLA Statistical Consulting Group's STATA resources, StataCorp Blog, and STATA Journal. These blogs and websites frequently offer in-depth explanations of statistical analysis methods, data management approaches, and advanced STATA programming in pieces published by subject-matter specialists. Additionally, they provide useful examples and sample codes that you may use right away on your assignment. Furthermore, STATA blogs and websites routinely post updates on new functionality, bug corrections, and user-created packages, bringing you up to know the most recent advancements in the program. You can access a wealth of information and advice by exploring these resources, ensuring that you have all you need to effectively complete your STATA project.
STATA Books:
STATA books are in-depth manuals that cover all the technical aspects of using STATA for statistical analysis. These books are excellent resources for finishing your STATA assignment because they cover a wide range of topics, from fundamental ideas to sophisticated methods. You can improve your understanding of STATA by reading books with titles like "A Gentle Introduction to Stata" by Alan Acock, "A Handbook of Statistical Analyses Using Stata" by Sophia Rabe-Hesketh and Brian Everitt, and "Applied Econometrics Using Stata" by Walter Enders. These books give detailed instructions on how to manipulate data, test hypotheses, run regressions, and do other statistical processes. Additionally, they frequently contain real-world case studies and datasets that let you put the knowledge you learn from the books to use in real-world situations. You can gain a deeper understanding of STATA's capabilities and hone the skills you need to confidently complete your assignment by utilizing STATA books.
STATA YouTube Channels:
For visual learners looking for direction and instructions on utilizing STATA for their assignments, STATA YouTube channels are a fantastic resource. There are numerous video lessons and lectures on STATA available on channels like StataCorp LLC, Econometrics Academy, and Dr. Anjali Adukia's "Economics with STATA." These channels include detailed explanations of numerous statistical studies, data management methods, and STATA programming. You can see the software in action because of the visual style, which makes it simpler to comprehend complicated ideas and processes. Additionally, some channels include playlists that are focused on particular subjects, enabling you to concentrate on regions that are specifically pertinent to your task. These YouTube channels frequently feature a sizable collection of articles that cover both fundamental and complex subjects, giving you access to a thorough learning resource. By using STATA YouTube videos, you can improve your knowledge of STATA and develop the abilities you need to effectively finish your assignment.
University Resource Centers:
For students working on STATA assignments, university resource centers are important centers of support. Numerous universities have specialized departments or resource centers that provide support exclusively for statistical analysis and programs like STATA. These facilities frequently offer a variety of forms of assistance, including workshops, tuition, and professional consultations. Workshops can go through particular STATA techniques or subjects, assisting you in knowing the program and its uses better. With the help of tutoring services, you can obtain individualized direction and clarification on ideas or tasks through one-on-one or group sessions. You can get guidance on specific issues you might be having with your STATA project by consulting with specialists. By using university resource centers, you can gain access to specialized assistance and knowledge, ensuring that you have the direction you need to effectively finish your STATA assignment.
Online Statistic Assignment Help Services:
Online statistic assignment help services are a convenient and dependable source for students looking for professional support with their STATA assignments. These services, like the one on your website, www.statisticsassignmenthelper.com, allow students to get in touch with knowledgeable statisticians and subject matter specialists who can offer tailored assistance. These services provide specialized solutions to address your unique needs, whether you require assistance with data analysis, interpretation, programming, or any other area of your STATA assignment. Professional tutors can walk you through the steps, explain the concepts, and provide insightful advice on STATA statistical analysis. They can help you understand and formulate the appropriate STATA commands, evaluate the results, and deal with any problems or difficulties you may run into while working on the assignment. You can acquire professional knowledge, gain a better understanding of STATA, and improve the quality of your project by using online statistic assignment help services, which will ultimately boost your academic achievement.
STATA Software Updates and Add-ons:
Updates and add-ons for the STATA program are essential for improving the efficiency with which you complete STATA assignments. By updating your STATA software, you can take advantage of the newest features, updates, and enhancements. Regular upgrades can provide new tools and functions that will speed up your data analysis and make your task more effective. In addition, STATA provides a selection of add-ons and user-created packages that expand the software's usefulness past its fundamental capabilities. For specific statistical studies, data visualization, and advanced modeling, these add-ons offer specialized tools and methods. The depth and breadth of your STATA assignment can be increased by investigating and utilizing these add-ons, enabling you to use more sophisticated statistical techniques and get findings that are more complete. You can make the most of STATA and make sure your assignment uses the most recent developments in statistical analysis by staying up to date with software updates and investigating add-ons.
Peer Collaboration and Study Groups:
You can work with peers to complete your STATA assignments in a supportive learning environment provided via peer collaboration and study groups. You can collaborate with your peers to share concepts, have discussions, and find solutions to issues. By working together, you can acquire new insights, benefit from one another's experiences, and perhaps even come up with fresh ideas for your STATA assignment. Study groups offer a forum for discussions where you may address questions as a group, exchange resources, and evaluate each other's work. Due to the sense of ownership, incentive, and involvement fostered by this collaborative approach, the assignment process is more pleasurable and fruitful. Peer cooperation also promotes critical thinking and active engagement, which deepens awareness of STATA and its uses. You can effectively finish your STATA project by making use of peer collaboration and study group techniques. This will allow you to benefit from the pooled knowledge and abilities of your peers.
Conclusion:
To complete a STATA assignment, you need the appropriate knowledge, experience, and resources. You can improve your knowledge of STATA, grasp statistical analysis methods, and effectively finish your assignment by using the top 10 resources listed in this blog. To make sure your assignment fulfills the necessary criteria and exhibits your STATA competency, remember to use the official material, online forums, tutorials, books, YouTube channels, university resource centers, and professional assignment help providers. You may perform well on your STATA assignments and establish a strong foundation in the statistical analysis if you have the necessary materials at your disposal and are determined.